Anniversary Limo
Wedding Limo Bus
Bachelor Party Bus
Bachelorette Party Bus
Birthday Party Bus
Quinceneara Party Bus
Brewery Tour Party Bus
Winery Tour Limo
Club Entry Party Bus
Concert Party Bus
College Greek Life Party Bus
Tailgating Party Bus
Corporate Event Transportation
STREAMLINE YOUR BUDGET WITH OUR ALL-INCLUSIVE OFF-CAMPUS GREEK EVENT PLANNING SERVICES
Does your Sorority or Fraternity need event transportation?
A Social Greek Event Chair's Best Friend
With so much risk, your friends and organization look to you to make the important decisions. With every decision there's an opportunity for something to go wrong. You wouldn't take this high pressure situation lightly, and neither do we. Every Event Planner will tell you that a successful event probably had something go wrong.
The secret to an event's seamless success relies on Mitigating Risk and Navigating Crisis. Murphy's Law nearly always applies. If you're new to the Event Planning Life Cycle, Proper Planning and attention to detail, perfectly, primes you for not only success but incredible stress if and when things do not go as meticulously planned.
As the person in charge and your organization's event planner, you must assign resources, establish a working budget, and promote your event within campus guidelines. While in charge of your people's well-being and your organization's reputation, emotional and financial risk exist. Don't just hope you can dodge any potholes, because so much rides on your event' execution. Make your parents proud and dodge those landmines by taking our road map and Arriving Alive.
Before the Pick-up and Beyond the Drop-off
We deliver end to end planning and protection that is compliant with your FIPG, National Office, the Student Life and Leadership and with any and all applicable laws of the state, province, county, city, as well as, your institution of higher education.
More than just Transportation
Compliance, Continuity, Certifiable and Licensed, we work within your timeline and budget to provide peace of mind for all group sizes. We match our services to the level of involvement that you require. If you need just transportation, you got it. If you need just a liaison, we got it. If you need to phone a friend, you got it. Upon request, we can provide the following and more:
Event Planning
Venue Negotiation
Entertainment and Talent Booking
Security
Photography
Transportation
Food and Non-Alcoholic Beverages
---
---
---
Event Planning for All Event Types
If you don't know your theme, date, location, venue, budget, and compliance considerations, our event planning team can assist for the most event types, including:
Private Events
Recruitment Events
Pledge New Member Events
Invitation Guest Events
Exchanges
Parties Held at Licensed Establishments
Charity Event Transportation
Cost Negotiation and Other Services
Whether the event is open or closed and depending on the type of event you can leverage our decade long relationships with venues to find the bids and price point that works within your budget. This also applies to Entertainment Booking of DJs, Bands, Bartenders and Photographers. Upon request we can also provide Alternative food and drinks, including non-salty snacks and Non-Alcoholic Beverages, cups, ice, water, and wristbands.
The Contracts and Documentation
While planning your event, we coordinate with event chairs, risk managers, presidents, advisors, and alumnae to develop proper Risk and Crisis Management Contingency Plans; and with these you can cover most every situation. We can handle the Venue Contract, Venue Insurance Certificate, Liquor License, Bus Contract, Bus Insurance Certificate, Security Contract, and Security Insurance Certificate, and the Guest List with Member/Guest Birthdays.
Security and Safety
As more than just a transportation provider, we operate as a compliant licensed team that carry registered guard cards issued by the State of California and we can develop a security contract provide the company's insurance certificate. Our experienced guards work with you and your safety monitors to provide wristbands and hand stamps that assist in identifying and verifying those of legal drinking age and the procedures taken if minors are observed drinking, as well as, handling someone has too much to drink.
Beyond those duties our security team implements and clean up by removing and collecting all remaining alcohol at the end of a function from the premises. They also handle guest list enforcement, disaffiliated members, and crowd control.
Premium and Mass Transportation
While possessing $5 million of liability insurance, we can name your institution as an additional insured, and provide event transportation for up to 400 people. While our buses continually improve, we also love your input and suggestions. So, if you want more lights, more sound, more cowbell rent our vehicles in a couple weeks and that's exactly what you might find.
The Schools and Our Service Area
We service schools in San Diego County, including California State University at San Marcos, San Diego State University, University of San Diego, University of California San Diego, Palomar College, Grossmont College, Mesa College, and Southwestern College.
Why Alive Limo and Party Bus?
While there is always going to be a problem, we're flexible and willing to work through your problem. By eliminating the middle man and choosing to work with Alive Limo and Party, we're the company that will work with you to make your event about your people and your celebration. We want your event to be exactly what you desire within budget and your timeline and more.
---
---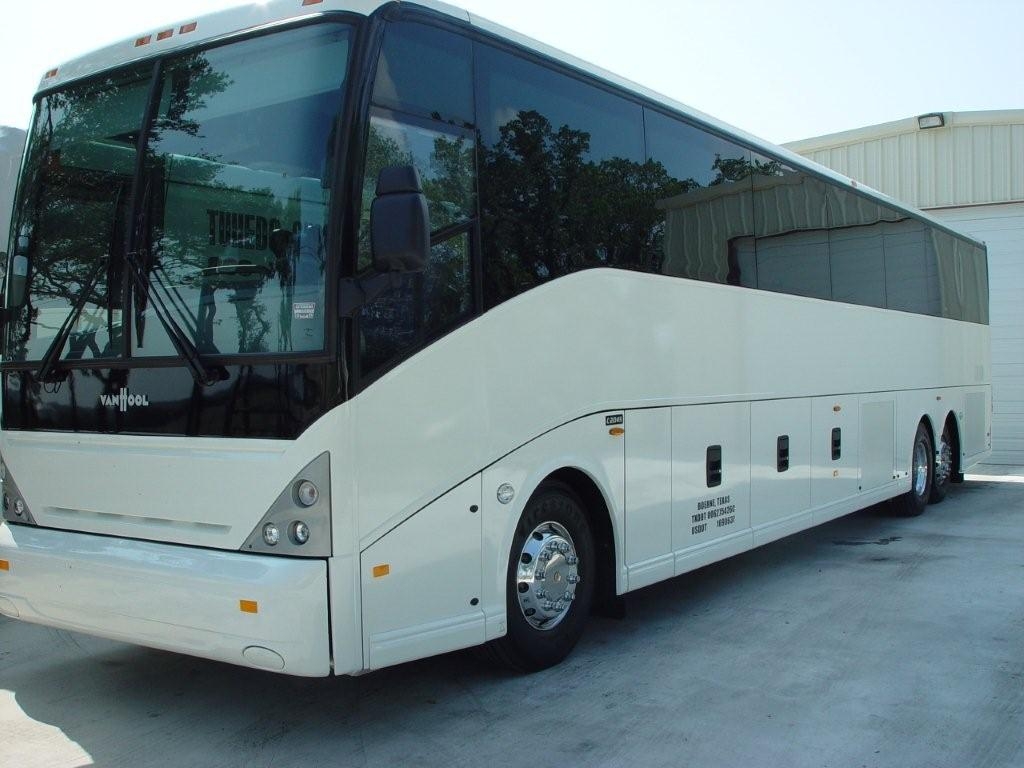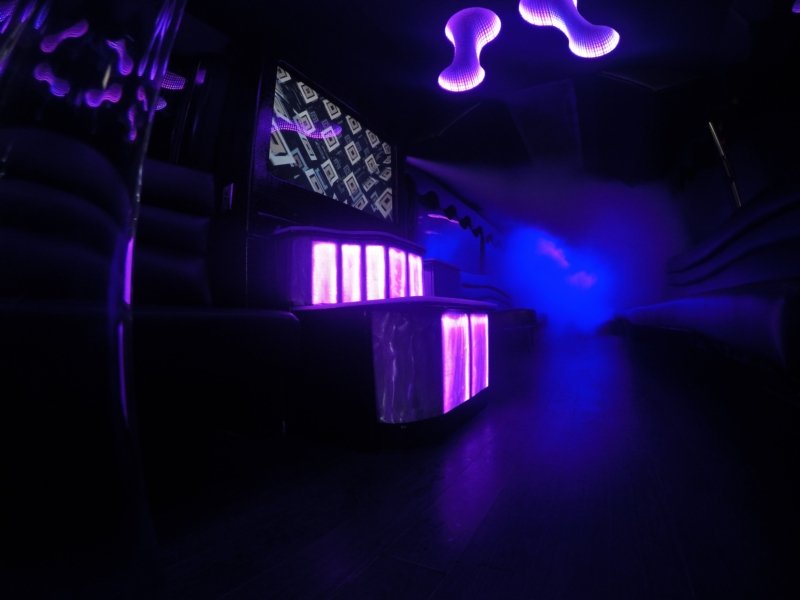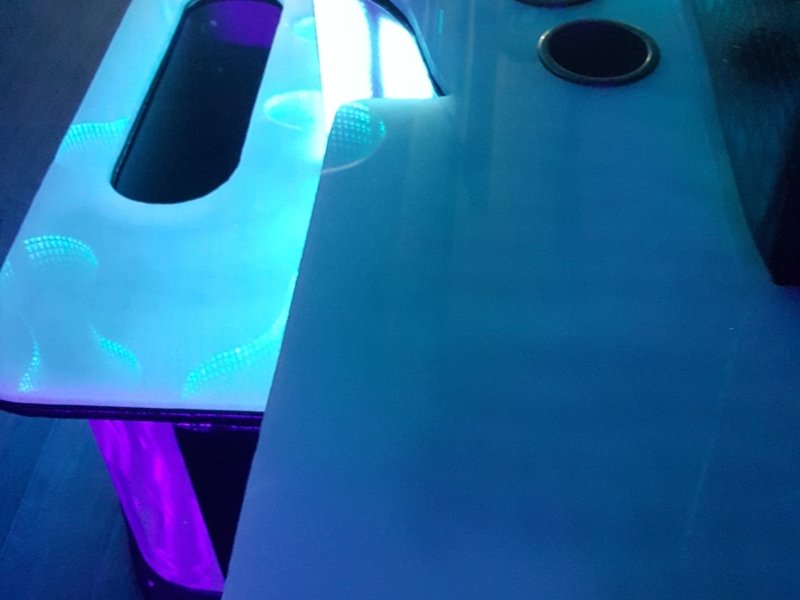 ---